So bad it's good: The appeal of ugly
14:10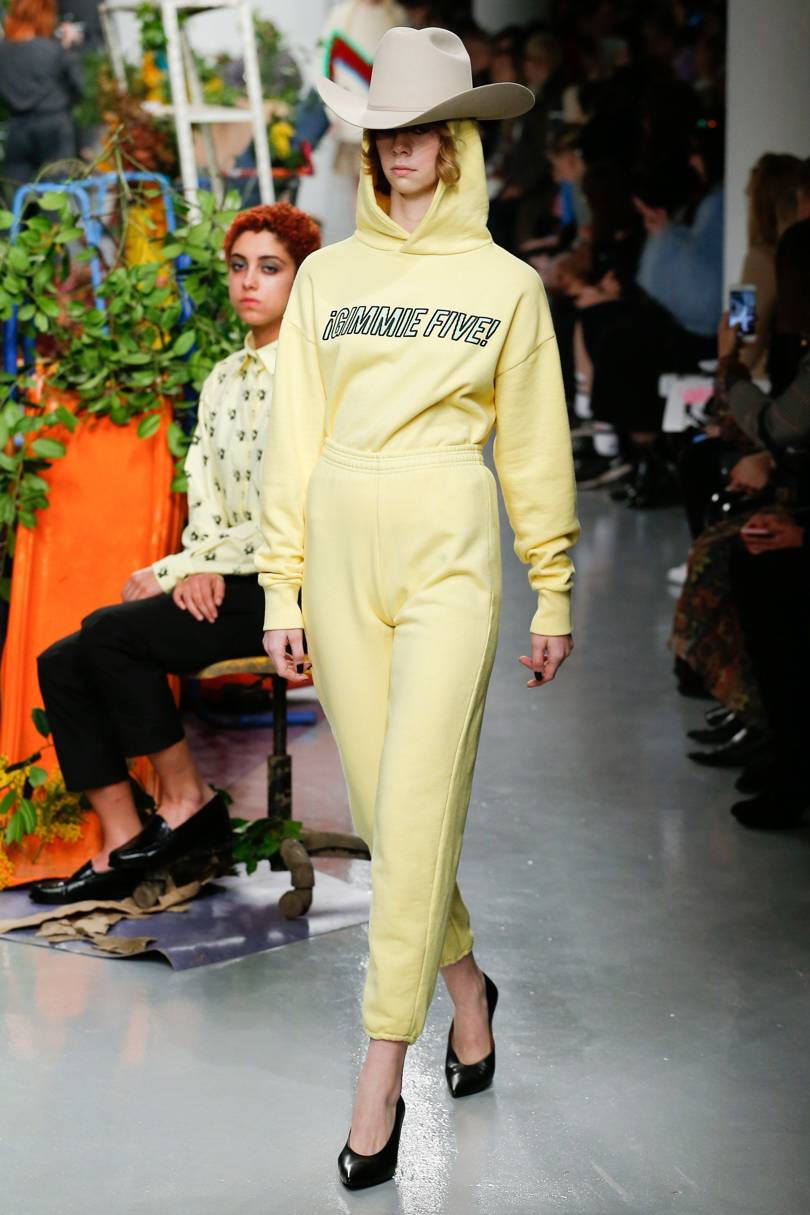 Source: Vouge.com
If only I had a penny for every time I've heard the words "Who would even wear that?". My usual response would be to tell them they are missing the point and the conversation would normally end there. But what is the point? Clothes are supposed to be worn, right? If something is so atrociously hideous that no one would even consider don it in public does that render it useless?
Ugly fashion is very important. It's a counterpoint to the classics, the graceful and the easy pleasers. Without it there would be nothing to measure the beautiful with, everything would be bland by default. It's also extremely subjective, what could be a massive trend could be considered awful to some and vice versa. Sometimes it could be so bad that it's good, like Ashley Williams' A/W 17 collection containing two piece cotton tracksuits and stetsons, extra tiny puffer jackets with gingham pencil skirts. Something about the styling gives it that extra push into the realm of unwearable, but the pieces individually are reminiscent of items that nearly everyone has owned at some point in the past.
This means it could also be the hauntings of old trends that you've tried to erase from your memory. Those outdated looks that were once on everyone's backs but now live as an embarrassing reminder to never repeat again. It's dresses over jeans and the celebrity owned fashion labels of the noughties. Yeezy is still very much riding that wave, with the most recent season paying homage. The collection was looks of
almost famous
-esque furs, double denims and boots you would have seen Mrs. West wearing a decade ago. In contrast to the Ashley Williams collection, it's the styling that makes it endearing as any proportion altered slightly would throw the whole appearance into the post-vintage purgatory of the late 00's.
It's the subjectivity of these collections that brings out the ambiguity of the ugly. It's common knowledge that the latter would be undeniably successful, but for every person queuing up to get their hands on it there will be another dismissing it as trash. But this is the dynamic that exists within the fashion world that makes it so exciting. There are no rules anymore on what can and cannot be worn, as everything is subject to both praise and criticism simultaneously. So next time you're looking at yourself in the mirror deciding if what you are wearing is alright or not, just ask yourself "What even is ugly?"